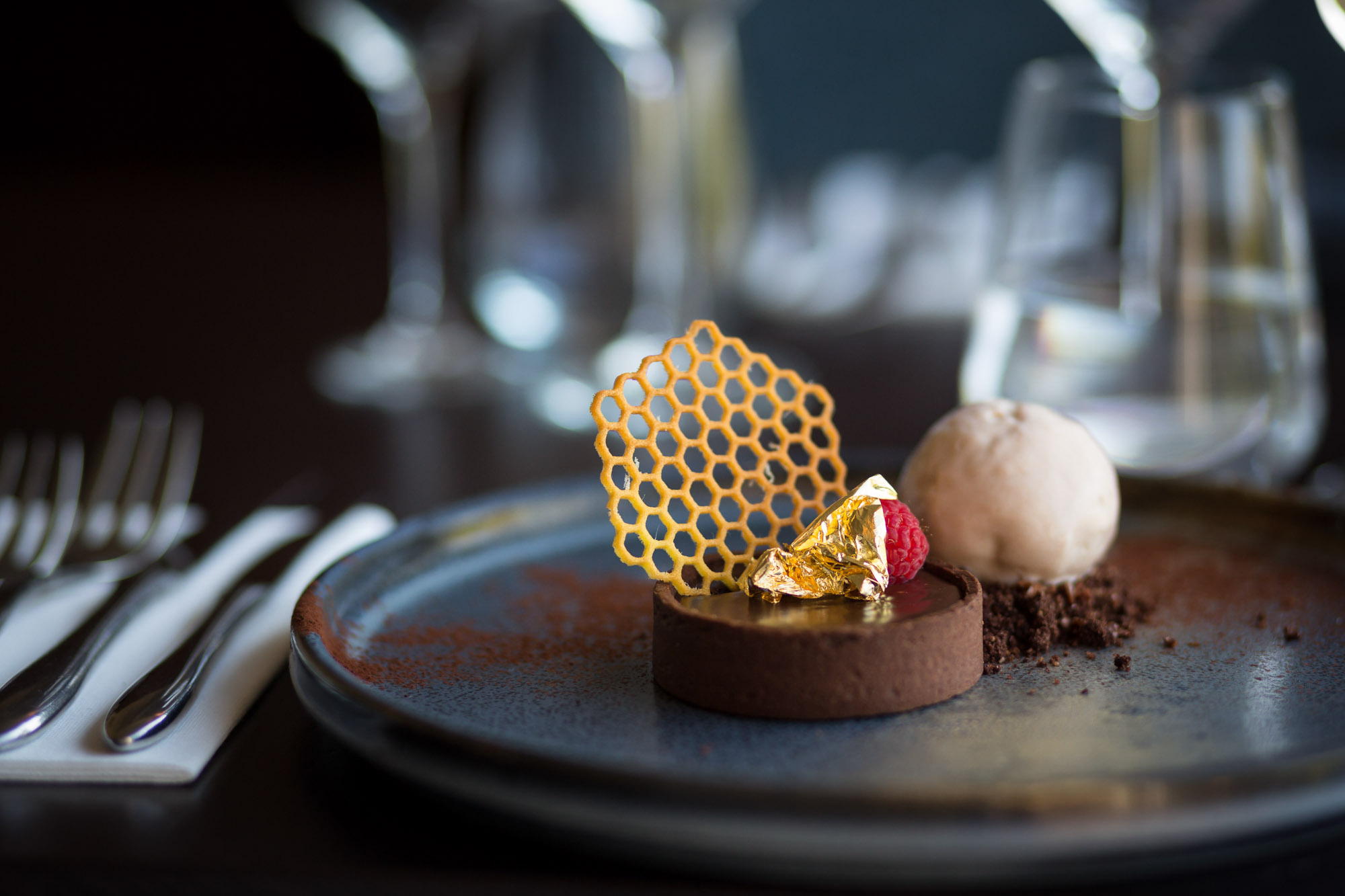 Tristan Prudden
Executive Chef, Aysgarth Falls Hotel
Tristan had an early interest in food and cooking, and at the age of 13 started working in professional kitchens, gaining experience through a range of different roles. In 2009, determined that this was the area his career should follow, he was successful in being awarded the Scholarship place at Tante Marie Cookery Academy in Woking (part owned by Gordon Ramsay) where he excelled from the outset, graduating in 2010 as ' Student of the Year ' with a Cordon Bleu Diploma in Professional Culinary Arts.
Since graduating, Tristan has gained extensive experience in professional kitchens across North Yorkshire, working at The Devonshire Arms, Bolton Abbey, Aysgarth Falls Hotel, The Little 3 in Thirsk, The Grantham Arms, Boroughbridge, The Garden Rooms at Tennants, Leyburn and The Black Horse, Kirkby Fleetham. In June 2017, he moved from the busy hotel/restaurant kitchens to become a Private Chef at Constable Burton Hall near Leyburn, North Yorkshire where he was able to focus on cooking with game.
Tristan has a particular interest and flair for game cookery, and has really enjoyed catering for private shoot parties on the Constable Burton Estate where he took game from the fields to the table, creating imaginative and exciting dishes with the freshest, seasonal ingredients.
Having gained more experience in that field, Tristan has now returned to the busy kitchen environment of hotel hospitality where he can bring his creative flair to a bigger audience.
Keen to put his skills to the test, Tristan has entered several national competitions, and in January 2016 he was a finalist in the Game Chef of the Year Competition. Two years later, in 2018 he was awarded ' Champion of Champions ' in the Eat Game Awards, a success he followed – up in the 2019 Awards where he was named as ' Winner of Winners ' and also runner – up in the ' Best Chef Regularly Cooking Game ' category, competing against many well – known chefs from across the country.
Aside from the joy he gets from developing his dishes, using only the best local, fresh and seasonal ingredients, Tristan also enjoys sharing his knowledge and skills with others. He has demonstrated some of his favourite dishes at events across North Yorkshire, where he has gained a loyal following, all eager to see and taste his latest creations.
Tristan is passionate about cooking fine food with fresh, seasonal and local ingredients, letting the food speak for itself. He believes that Yorkshire produces some of the finest ingredients available, from fresh fish, farm reared meats, seasonal game and locally grown vegetables to locally made ice cream and preserves. He is delighted to have some of the best produce from independent suppliers right on his doorstep and has developed a strong network of suppliers eager to work with him.